Dedicated to excellence, integrity, quality, and most importantly, accountability.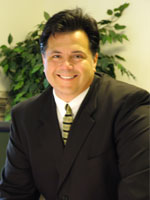 Founded in 1990, Natek Corporation is a nationally recognized staffing and recruiting firm specializing in the placement of engineers, sales professionals, mid to senior-level managers within the Energy, HVAC, Building Efficiency industries.
We consider ourselves a "results-oriented" recruiting company, emphasizing client satisfaction.
Natek is committed to being the leader in the industry by delivering innovative solutions and quality services.
Mark Dillon is the President of Natek Corporation, where he manages the firm's recruiting practice. Mark focuses on providing recruiting solutions and consulting services to clients within the Energy and related industries. Mark has led all Energy recruiting activities for one of the largest Global Energy service providers. Mark is also a member and speaker for the Association of Energy Engineers (AEE) and has been the Career Advisor and Coach at the World Energy Congress Show for many years.  Mark has also been involved in the acquisition and mergers of two ESCO, as well as owning and operating his own Energy Consulting Firm.
Market focus:
ESCO's (Energy service companies)
Alternative Energy
Design /Build
HVAC
Facility Management
On-site Generation